FIUME
as
lolita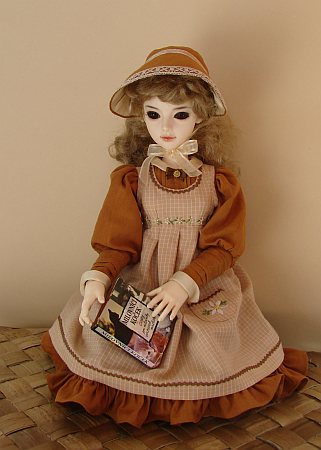 Another variation on lolita theme. The simple dress and the pinafore can pass as girl's late Victorian clothing, but the bonnet can't.
The dress for Fiume I made from a caramel coloured cotton. The bodice and the lower part of the sleeves are embellished with 4 pintucks. The patch pockets and the waistline of the apron are hand embroidered
The bonnet is embellished with a vintage lace. The bonnet and the bodices of the apron and the dress are lined.
The dress is quite pretty, but absolutely non-washable, because the fabric is so badly dyed, that even steam ironing makes stains on it.

I made also black/white variation, with handmade "straw hat" from natural bast.